AdventureCon
Glendale, AZ
Phoenix Cactus Comicon
Mesa, AZ
Frank and Son Collectible Show
City of Industry, CA
Los Angeles Comic Book and Science Fiction Convention
Los Angeles, CA
Sac-Con
Sacramento, CA
Comic-Con International: San Diego
San Diego, CA
MahouCon
Huntington Beach, CA
San Jose Super Toy, Comic and Record Show
San Jose, CA
West Hollywood Book Fair
West Hollywood, CA
Silicon
Sacramento, CA
APE (Alternative Press Expo)
San Francisco, CA
Sac-Anime
Sacramento, CA
Denvention 3 (World Science Fiction Convention)
Denver, CO
Plainville Comic, Toy and Collectible Show
Plainville, CT
Octoberfest Toy Show
New Castle, DE
The Wrath of Con
Panama City, FL
Tri-County Comic Con
West Palm Beach, FL
Tampa Comic Book & Toy Convention
Tampa, FL
EyeCon Celebrity Autograph Convention
Orlando, FL
Anime Supercon
Ft. Lauderdale, FL
Florida Supercon
Ft. Lauderdale, FL
MegaCon
Orlando, FL
FX International
Orlando, FL
JOELANTA
Marietta, GA
Sci Fi Summer Con
Atlanta, GA
Atlanta Comic Convention
Atlanta, GA
Dragon*Con
Atlanta, GA
Rockford Comic Book Convention
Rockford, IL
Wizard World Chicago
Rosemont, IL
Gathering of the Gargoyles
Evanston, IL
Chicagoland Entertainment Collectors Expo
Carol Stream, IL
Archon 32
Collinsville, IL
Ash Comic, Toy and Anime Show
Indianapolis, IN
Fort Wayne Comic & Sci-Fi Convention
Fort Wayne, IN
Comic Book and Sports Card Convention
Davenport, IA
Kansas City Comic and Toy Convention
Overland Park, KS
Louisville Comic and Toy Show
Louisville, KY
Fright Night Film Fest
Louisville, KY
Eastern Kentucky Card and Comic Show
Morehead, KY
Comic Book and Non-Sports Card Show
Baltimore, MD
Comic Book and Non-Sports Card Show
Timonium, MD
Baltimore Comic-Con
Baltimore, MD
SPX 2008
Bethesda, MD
Larry's Wonderful World of Comics Show
Chelmsford, MA
South Attleboro Comic, Card and Toy Show
South Attleboro, MA
Boston Comic Book and Pop Culture Spectacular
Boston, MA
Boston Comic Con
Boston, MA
X-Travacon Comic Book and Toy Show
Livonia, MI
Rivertown Con
Grand Rapids, MI
MCBA FallCon Comic Book Convention
St. Paul, MN
St. Louis Comic Cookout
Bridgeton, MO
Cape Girardeau Comic Con
Cape Girardeau, MO
Granite State Comicon
Concord, NH
The Comic Book Show
Nashua, NH
Portsmouth Comic Book Show
Portsmouth, NH
Wayne Comic, Toy and Collectible Show
Wayne, NJ
Clifton Comic Expo
Clifton, NJ
Fairfield Comic Expo
Fairfield, NJ
Atomicon Comics Expo
Manahawkin, NJ
Mid-Jersey Comicon
Bordentown, NJ
Convenient Comics Newark Comic Con
Newark, NJ
Pulp Adventurecon
Bordentown, NJ
Winter Fever Toy Show
Mount Laurel, NJ
Super Comicfest
Wayne, NJ
MoCCA Art Festival
New York City, NY
The Big Apple Convention
New York City, NY
Gotham Super Collectors Show
New York City, NY
Albany Comic Con
Albany, NY
The Big Apple National Expo
New York City, NY
New York Comic Con
New York City, NY
I-CON 28
Ronkonkoma, NY
Heroes Con
Charlotte, NC
Charlotte Comicon
Charlotte, NC
Morganton Comi-Con
Morganton, NC
Comics & Toys MonsterCon
Concord, NC
Raleigh Comic Book Show
Raleigh, NC
Eerie Frequency Hollywood Movie and Memorabilia Expo
Niles, OH
Saturday's Child Nostalgia Festival
Cleveland, OH
Toledo Comic and Sci-Fi Convention
Toledo, OH
Akron-Canton Comic Con
Akron, OH
Buckeye Comic Con
Columbus, OH
Canton Comic and Sci-Fi Con
Canton, OH
Columbus Toy and Comic Show
Columbus, OH
Cleveland Comic and Sci-Fi Con
Cleveland, OH
Mid-Ohio-Con
Columbus, OH
Screaming Tiki Comic and Pop Culture Con
Niles, OH
Ohio Comic Con
Columbus, OH
SPACE (Small Press and Alternative Comics Expo)
Columbus, OH
SoonerCon
Oklahoma City, OK
Defcon 7
Tulsa, OK
OAFCON 2008 - The Golden Age, Silver Age and Nostalgia Convention
Oklahoma City, OK
Shelby's Collectible Toy Show and Sale
Portland, OR
Kumoricon
Portland, OR
Wizard World Philadelphia
Philadelphia, PA
Comic Book, Sci Fi, Sports Card Collectorfest
Philadelphia, PA
Pittsburgh Toy, Comic & Childhood Collectibles Show)
Monroeville, PA
Pittsburgh Comicon
Monroeville, PA
The East Coast Black Age of Comics Convention
Philadelphia, PA
Greenville Comic Book and Sports Card Show
Greenville, SC
Nashville Comic and Toy Show
Nashville, TN
AdventureCon
Knoxville, TN
Nashville Comic and Horror Festival
Nashville, TN
Con Nooga
Chattanooga, TN
Lazy Dragon Con
McKinney, TX
Houston U-Con
Houston, TX
APOTAC's Comic, Toy, and Collectibles Swap Meet
Grand Prairie, TX
Realms Con
Corpus Christi, TX
Sci-Fi Expo/Star Wars Fan Days II
Plano, TX
Wizard World Texas
Arlington, TX
Fear Fest
Dallas, TX
Capitol Associates Comic Book, Toy & Card Show
Dunn Loring, VA
Virginia Comicon
Richmond, VA
Shoff Promotions Comic Book and Non-Sports Card Show
Tysons Corner, VA
Roanoke Valley Comicon
Salem, VA
Spokane Comicon
Spokane, WA
Olympia Comics Festival
Olympia, WA
Emerald City ComiCon
Seattle, WA
Milwaukee Comic Book Convention
West Allis, WI
The Edmonton Collectible Toy and Comic Show
Edmonton, AB - Can.
Vancouver Comicon
Vancouver, BC - Can.
Calgary Comic and Toy Expo
Calgary, AB - Can.
Manitoba Comic Con & Sci-Fi Expo
Winnipeg, MB - Can.
Montreal Comic Con
Montreal, QB - Can.
Fan Expo Canada
Toronto, ON - Can.
Paradise Comics Toronto Comicon
Toronto, ON - Can.
Armageddon Expo
Wellington - New Zealand
Memorabilia
Birmingham - England
Armageddon Expo
Auckland - New Zealand
London Film and Comic Con
London - England
Supanova Pop Culture Expo
Perth - Australia
Supanova Pop Culture Expo
Sydney - Australia
Back to Top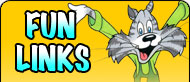 This page contains lots of links and descriptions to other great websites with fun games, cartoon related information, and more!



Be the first to hear about new Cartoon Lessons, Cartoon Products, Free Wallpapers & Puzzle Games, and more!
Click Here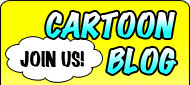 Discussions on portfolios, job opportunities, art schools, recommended books and more! Come Join Us!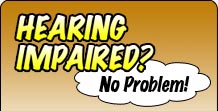 All of our lessons have Closed Captioning and also work with Speech Readers